We put together this information a few years ago and things have only grown.  Sometimes it's nice to look back and see where we are now.  Digital, mobile and related ad spending is still skyrocketing and is changing the climate.  The new frontier is becoming very noisy with advertising messages.  We have great programs to combine with your social media strategy; that's the great thing about promotional marketing it's always been a great form of engagement.  We'll help you build your brand message.  Enjoy the information, we are working on updates to the current statistics.
Chances are, your business is already using social media. Facebook and twitter are commonly used social media sites for big and small companies. But what about LinkedIn or even a site like Pinterest? Statistics show that some lesser known sites may be very effective in building leads and growing businesses.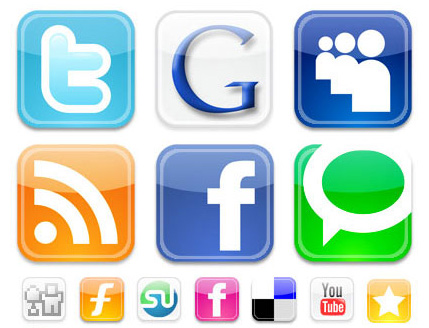 For instance, Facebook is the most important social media lead generation tool for B2C companies. However, both LinkedIn and company blogs are more effective for lead generation for B2B companies.
SEO driven leads have a lead to close rate of 15%, twice as much as paid search at 7% and even higher than referrals at 9%. This is one of the reasons 82% of B2B companies believe that strong content is the number one factor in search. In addition, 57% of B2B marketers believe that SEO is most important in lead generation goals.
SlideShare, a social media site that allows you to share presentations attracts three times more traffic from business owners than any other social media site.
Pinterest, a "online pinning board" has grown 4,000% in the last 6 months and now has over four million users. 83% of Pinterest users are women. In the U.S., the most popular categories are Fashion, Desserts, Clothes and Birthdays. But in the U.K., the five most popular topics on Pinterest are Venture Capital, Blogging Resources, Crafts, Web Analytics and SEO/Marketing. Social media is doing anything but fading away.
Marketing takes constant refinement and updates to stay in tune to what is popular and trending. Doing things like blogging creating creative content on sites other than Facebook and Twitter can give your company a leg up on the competition. The article these numbers are taken from offer many more other interesting statistics. To read them all, click here.
Tags: social marketing, Social Media